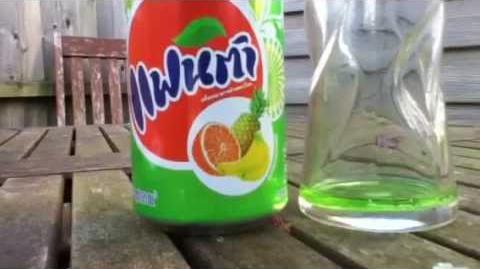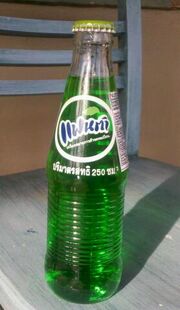 Fanta Green Soda came out in Thailand a few years ago. The flavour is Banana, Pineapple and Orange.
It is famous for it's neon green colour.
The taste is very similar to a green jelly drink that is popular in Thailand and Southeast Asia. It is compared to bubblegum and is not for someone with a fussy taste.
Its verry cheap so get some if you are in thailand.
Availabilty
Edit
Fanta Green Soda is only available in Thailand.
However, it is available online sites, such as ebay.
The drink is available as a can and as a glass bottle (as seen in photo).