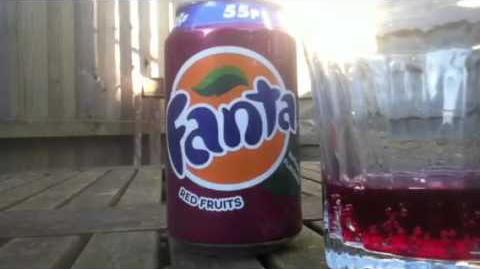 How does it taste? Very good. It's definitely got a lovely bold "red" taste, and for some reason it reminded me a little bit of wine, but, y'know actually nice and refreshing (I don't like wine). Both the blackcurrant and raspberry flavours are pretty noticeable, and they blend together really well.
Availabilty
Edit
Fanta Red Fruits is only available in the UK.
It is available as a 2 litre and a 500ml bottle.
It is also available as a 330ml can, although this is not mentioned on the website.
Fanta 'Red Fruit' was once available in the Netherlands, but for a limited time.